Asalamu'alaikum Warahmatullah Wabarakatuhu,

I am hundreds of miles away and ask but one thing of you. I don't want your money all I ask is for your Dua for Us in Palestine and Lebanon and if you have never forwarded an email before, please help us by forwarding this One. I to will make Dua for you and all those who forward this email and for all Of the Ummah Of our Beloved Prophet Muhammad (s .a ..w .s).
Wasalam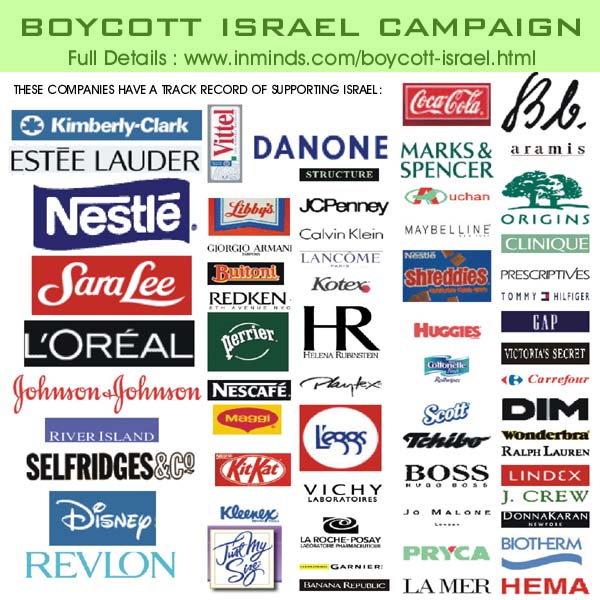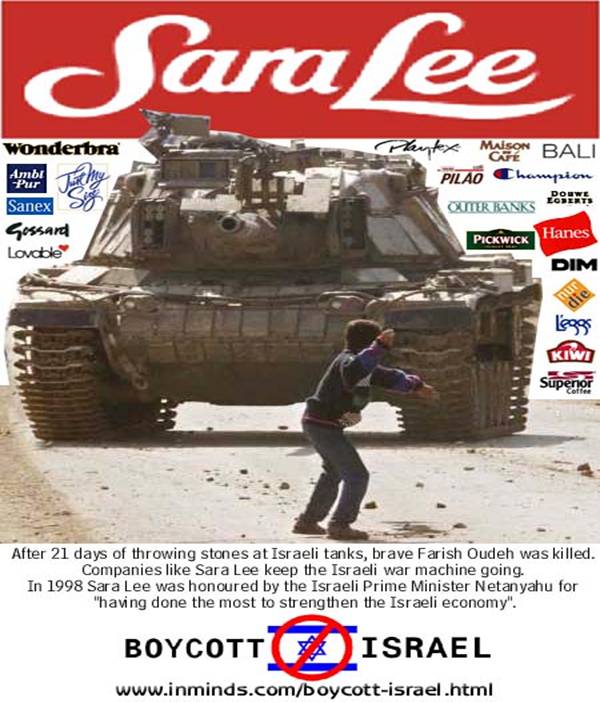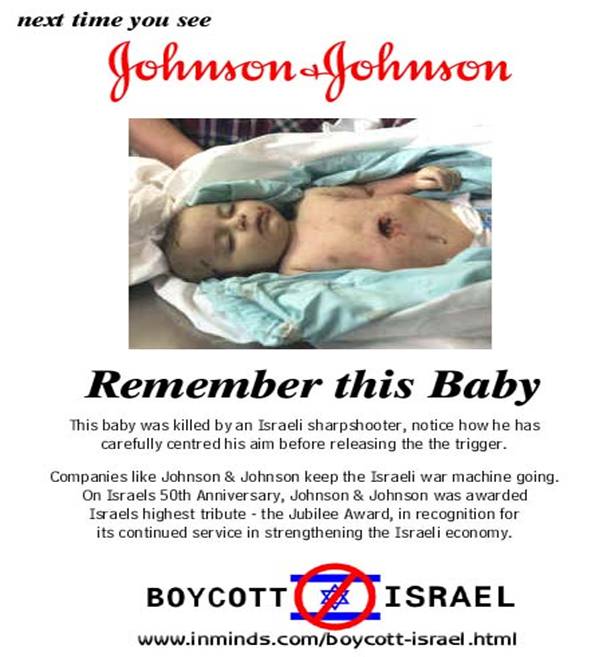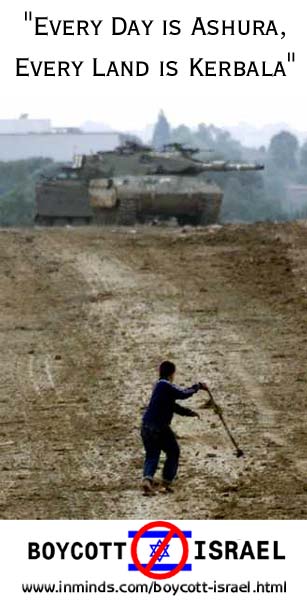 Last edited by Admin on Mon Apr 14, 2008 12:29 pm; edited 1 time in total
_________________

Allah, In Tamam logon ki mushkilat ko ghab say hall kar day
_________________
Advanced Member





Number of posts

: 41


Age

: 32


Registration date :

2008-02-29



BOYCOTT ISRAEL
A young girls letter to Arsenal FC - she never received a reply.
_________________

Salam to everyone,
mjh ko pta hai ke itz very gud to boycott these companies but reality is most of us to not do so........And jst pray tht Allah will help them, never thinking tht some day we may also b in the same state of war....And no one will come to help us if we donot help them.........
And sometimes even i find it difficult to avoid their products.......

Advanced Member





Number of posts

: 47


Age

: 27


Registration date :

2008-07-03



You are right Syeda! but if everyone think the same thing then who'll take first step..?? Me, You or some one else.. defiantly if we say "Allah" then should do at least this this for showing our power!

So, shout as much as you can!
_________________

Salam,
Israel was created for the purpose to kill anyone who is creating hurdle in the way for west's "New mideast plan" Israel will face destruction as it was created onthe basis of destruction... I greatly respect all those ppl who pray for the oppressed but Allah has send us in this world to act... when actions and prayers are both working then only success can b achieved... i know a person who has boycotted such products or at least that person try his best to refrain from using these products and i might tell u that his life is far more satisfying than anyone using such products...
Best Of Luck





Number of posts

: 130


Age

: 30


Location

: karachi, pakistan


Registration date :

2008-07-04




---
Permissions in this forum:
You
cannot
reply to topics in this forum